PERIOD PROPERTY
Location: Leinster, Ireland
DISTINCTIVE PROPERTY
The tall sliding sash windows add to the charm of this distinctive property in Naas and the hardwood door from our signature range with its classic surround was a fitting choice of entrance.
The building design features a courtyard with Prestige Hardwood French Doors opening onto a relaxing area with views of the Kildare countryside.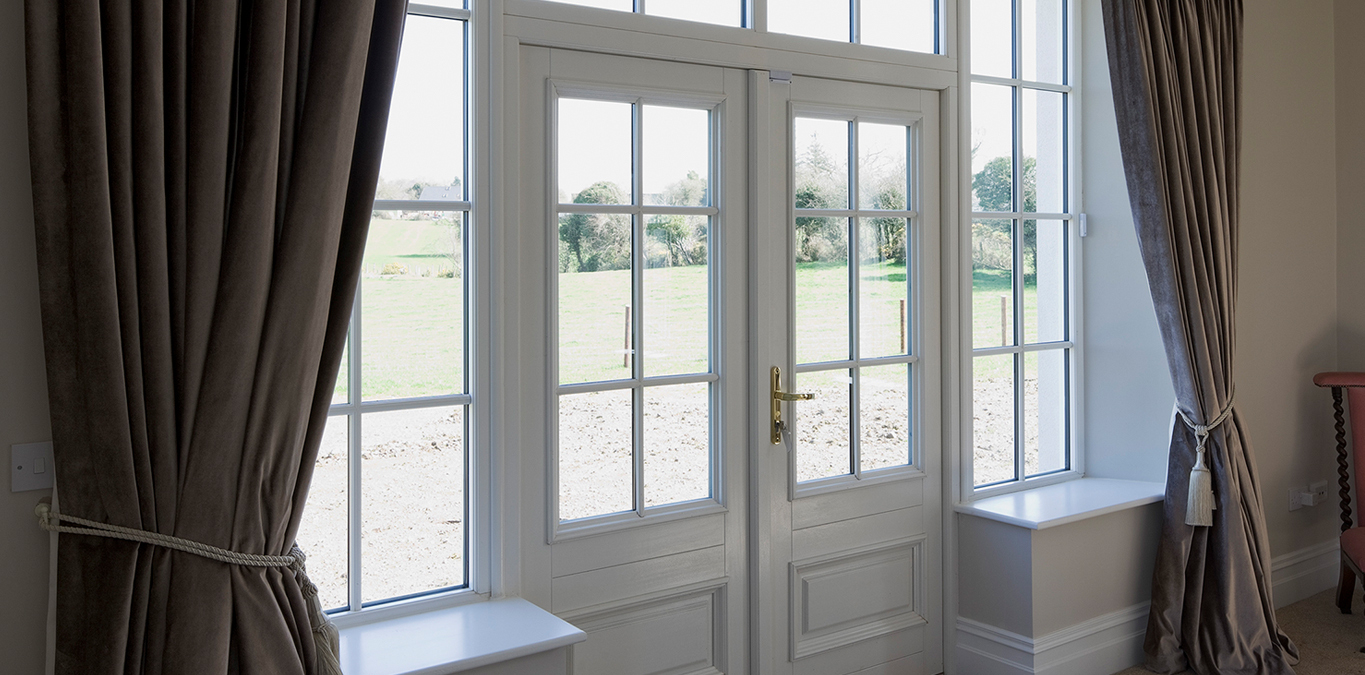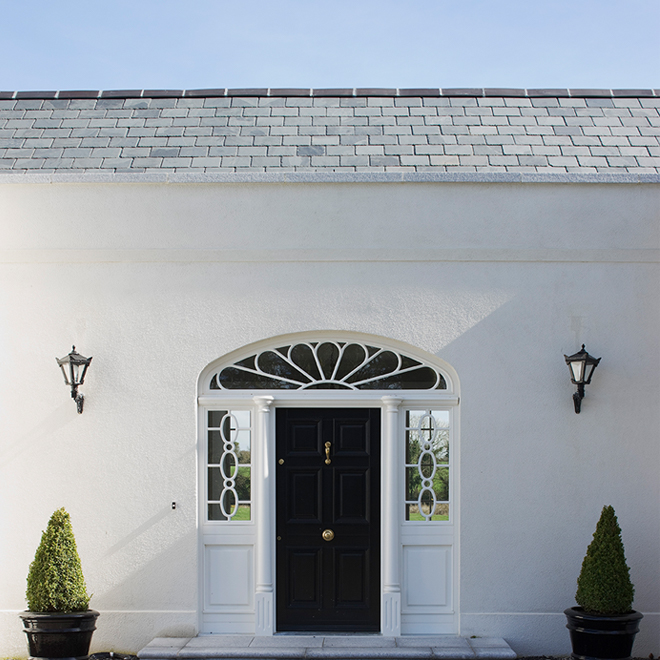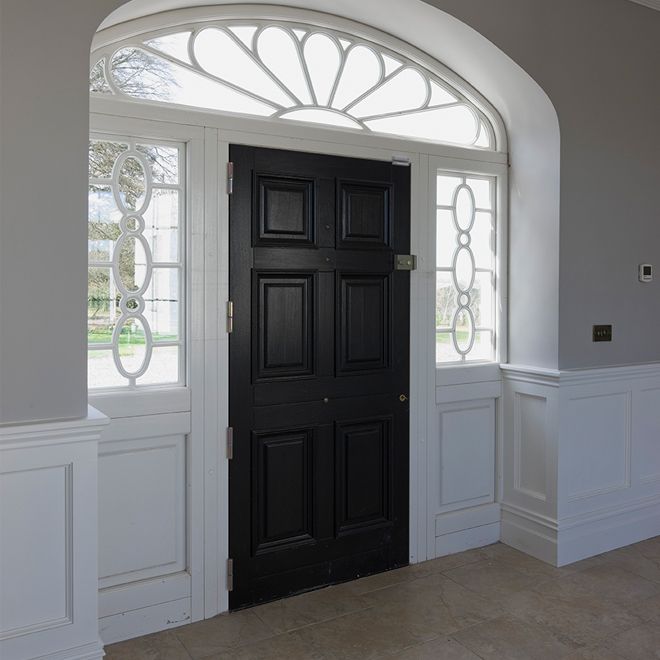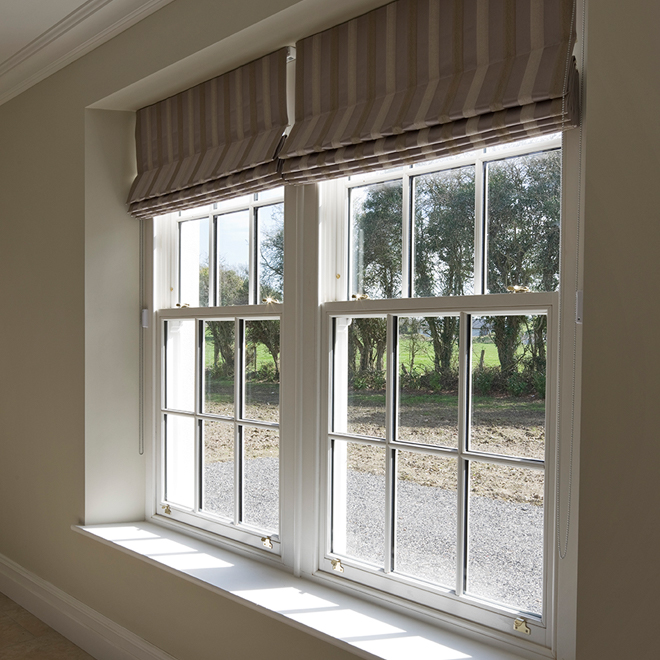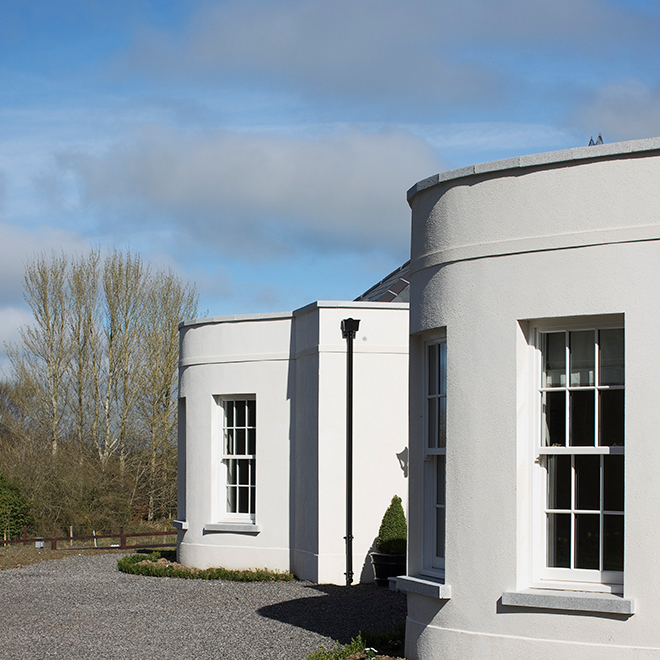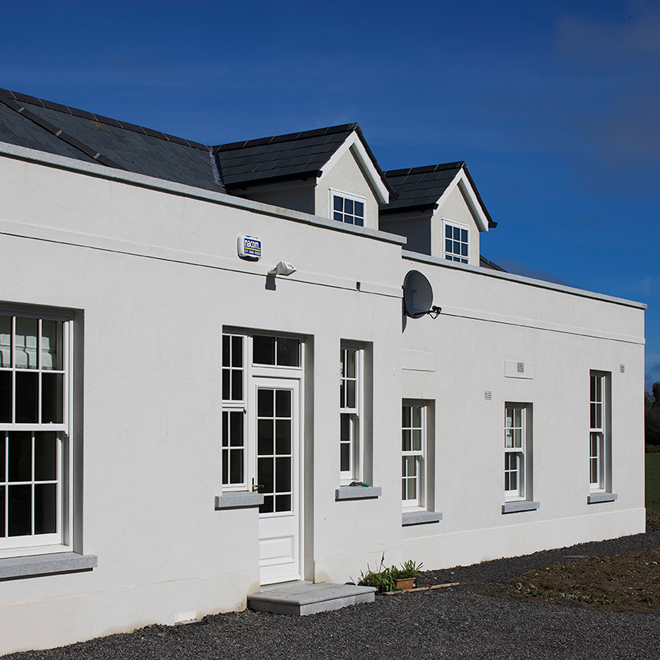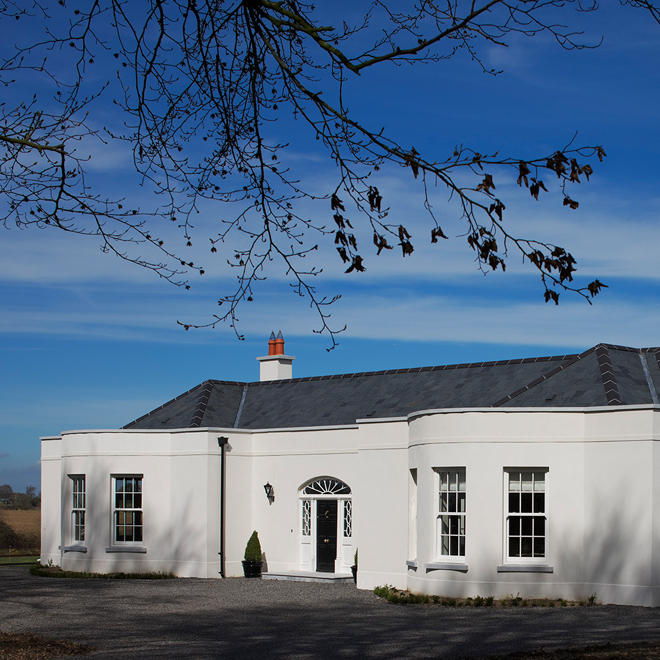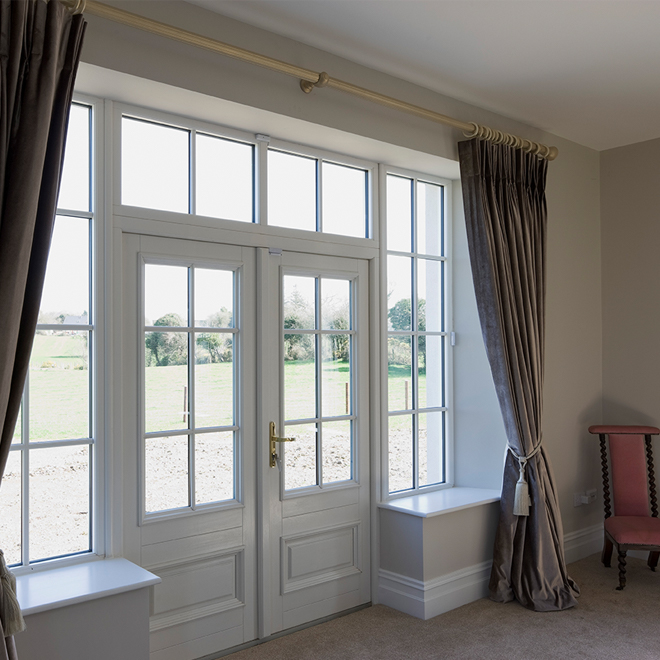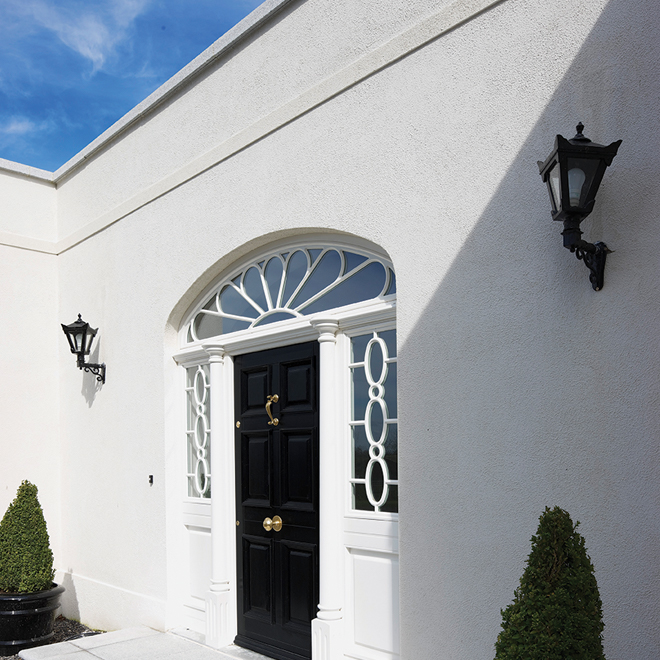 OUR SIGNATURE DOOR
At Munster Joinery we bring years of knowledge, craftsmanship and fine materials to the art of building doors of enduring beauty and strength.
Built upon a strong foundation of style and strength our Prestige hardwood door with classical surrounds offers exclusive lines of definition putting your signature on your home.
This is an opportunity to embody the architectural character of your home. It provides a unique and elegant entrance to your lifestyle.
Discover our Signature Door Range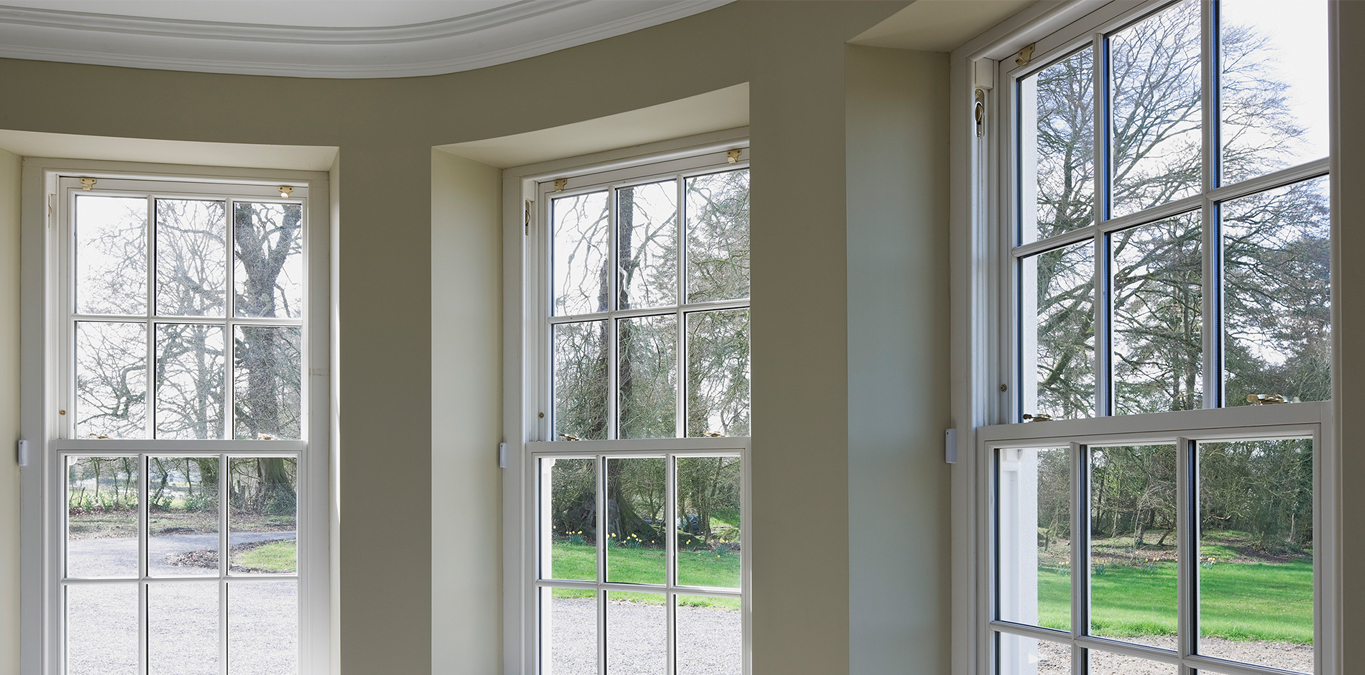 UPVC SLIDING SASH WINDOW
The uPVC sliding sash window is ideal for either the mature building or the new build where traditional elegance is sought. The window marries the style and elegance of this timeless design to the best of modern technology to give a high performance window with class. The window provides the beauty of the traditional vertical sliding sash window with the weather tightness, energy efficiency and indoor comfort provided by a modern window.