ARCHITECT DESIGNED PROPERTY
Passiv uPVC windows in grey were used on this architect designed property in Sligo which co-ordinated well with the cladding system used. A tall angle window floods the property with light and contributes to the character of this distinctive building. A Malmo style door from the Ultratech range was used for the front door.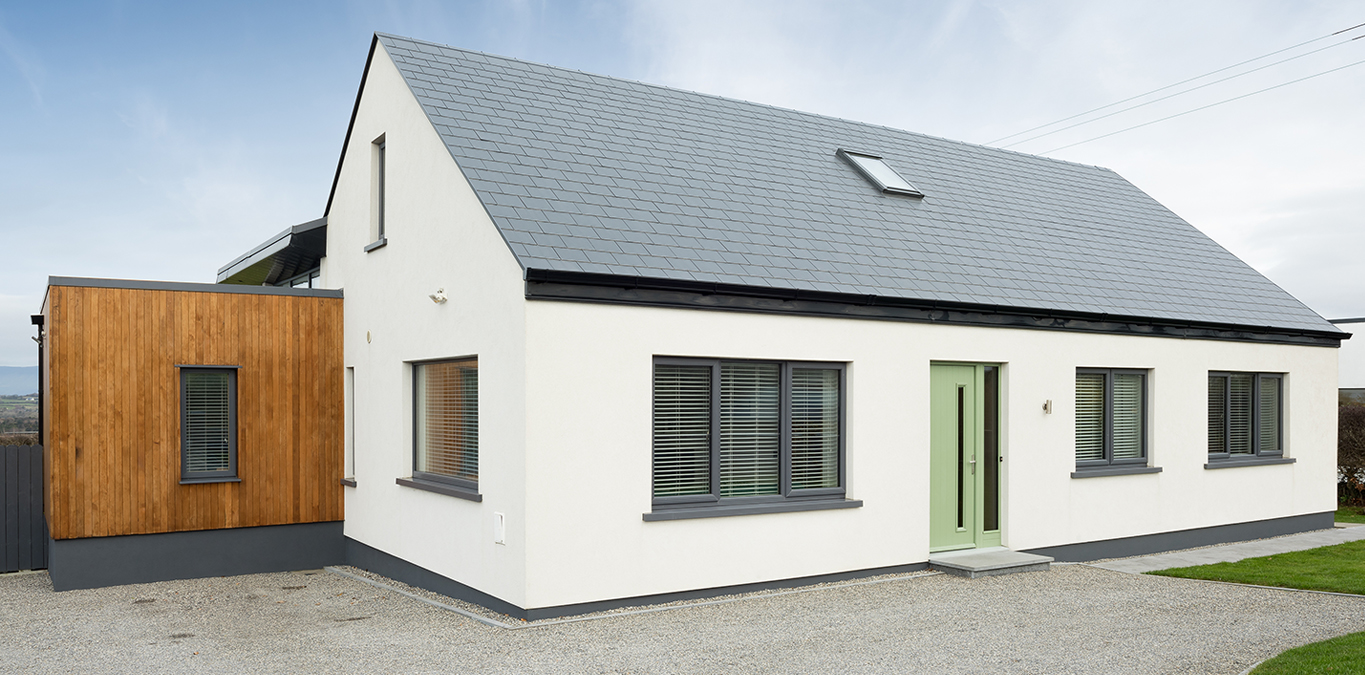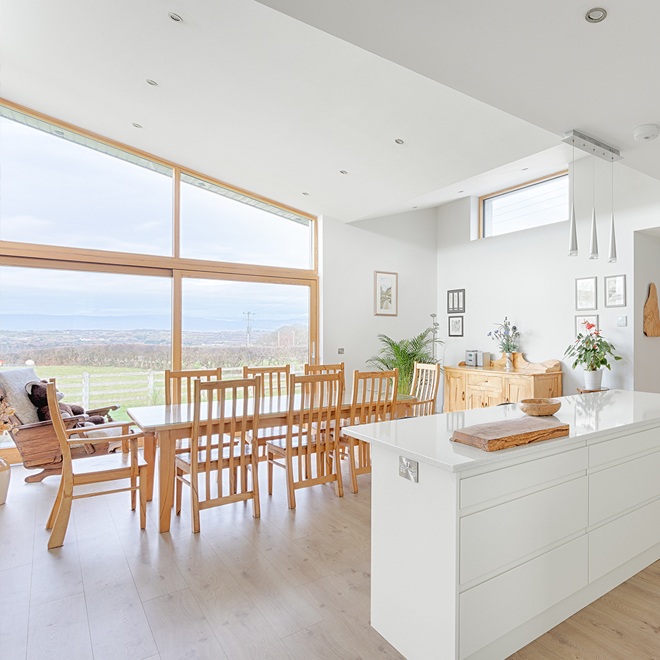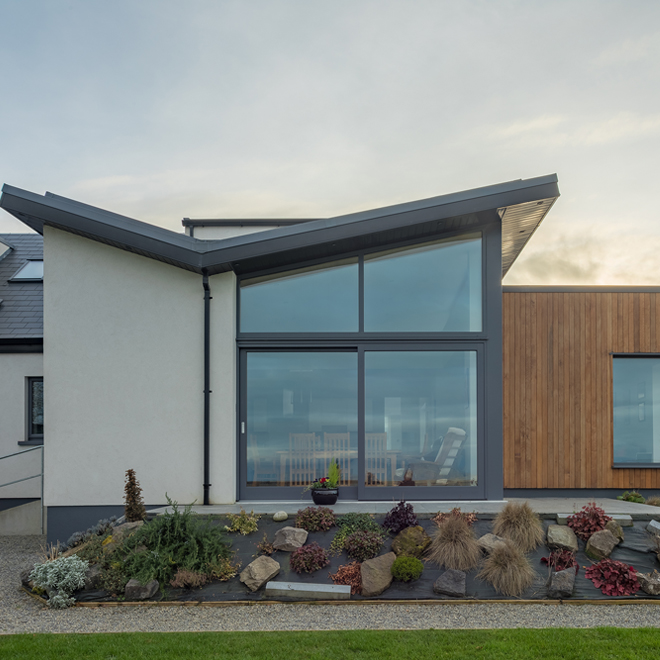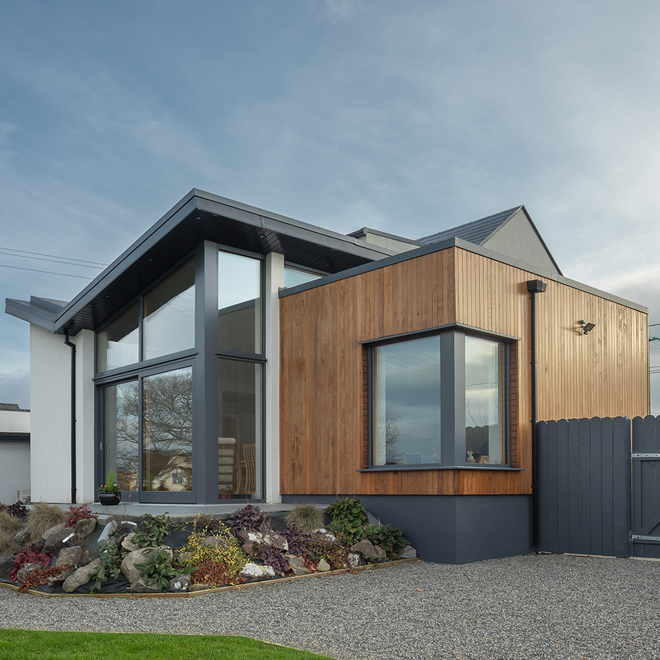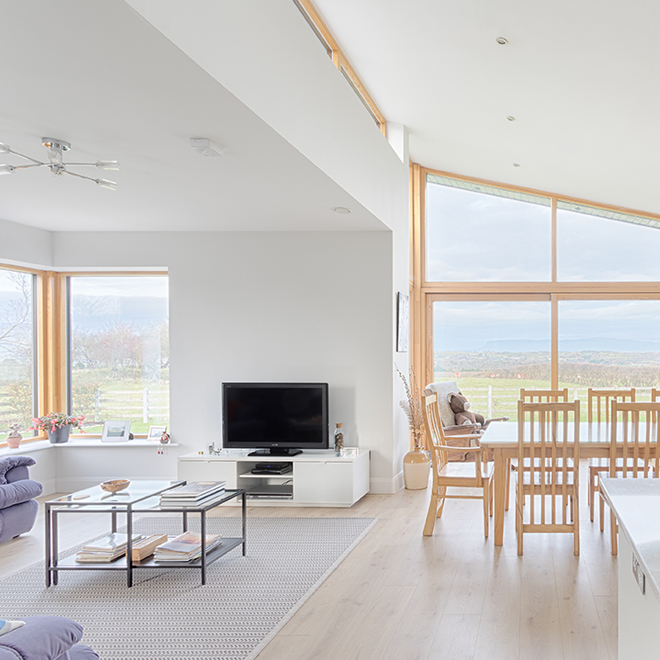 ENERGY EXCELLENCE
The Passiv uPVC window is an energy excellent window which was designed with carbon reduction and sustainability in mind. The multi chamber frame is filled with low conductivity insulating foam and the window accommodates a 52mm triple glazed unit. The glazing unit uses two panes of low emissivity glass, warm edge spacer bar and two optimum width gaps filled with inert gas. Both frame and glazing use the best modern technology to meet the rigourous requirements of the Passive House Institute – the global certification authority for Passive Housing. The window hardware and seals are carefully selected to ensure air-tightness levels meet Building Regulations and NZEB standards.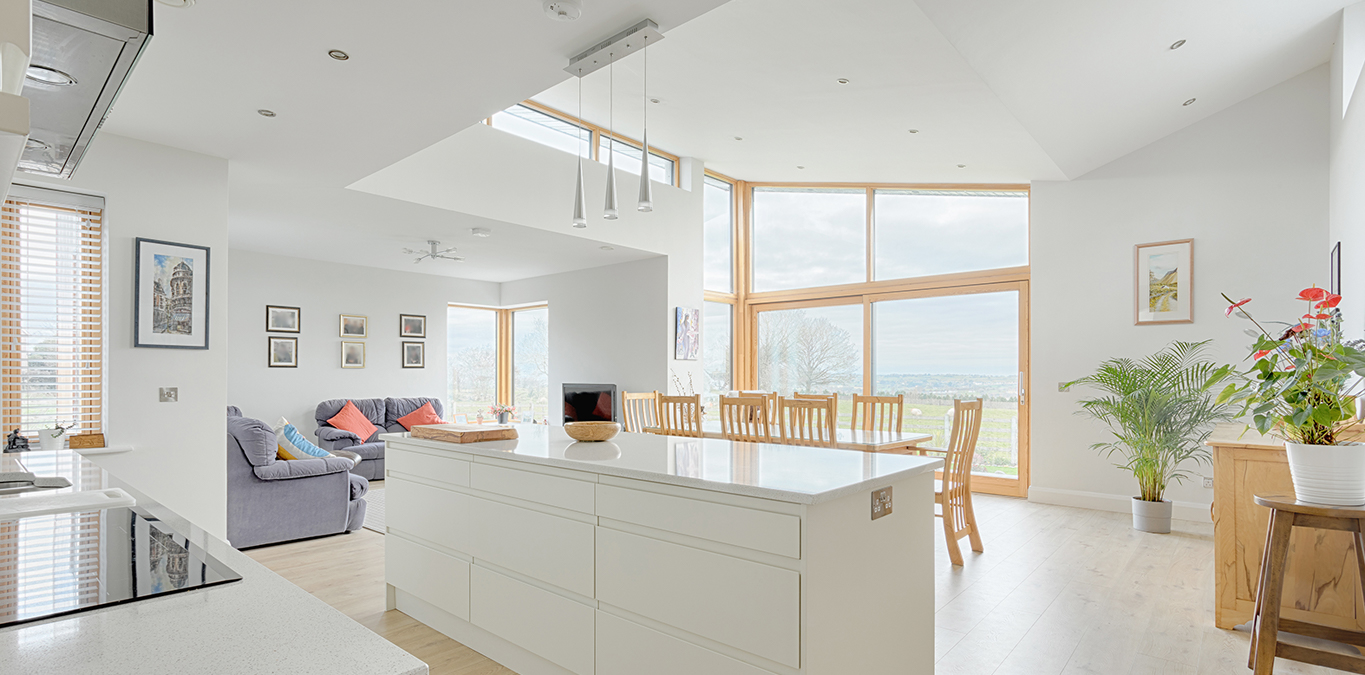 OUR LIFT & SLIDE RANGE
The AluClad range offers a lift and slide patio door which combines the structural strength, corrosion resistance, durability and recyclability of the aluminium exterior with the warmth and aestethic advantages of natural finish wooden. This modern living design allows your home to be filled with light and air while promoting free movement between garden and living areas.