SPACIOUS PROPERTY
This spacious property in Rathnure Co. Wexford used Passiv AluClad windows with Ultratech doors and Lift and Slide patio doors. An unususal feature was the tall fixed glazed sections at the front mirrored by a smaller fixed sections at a high level.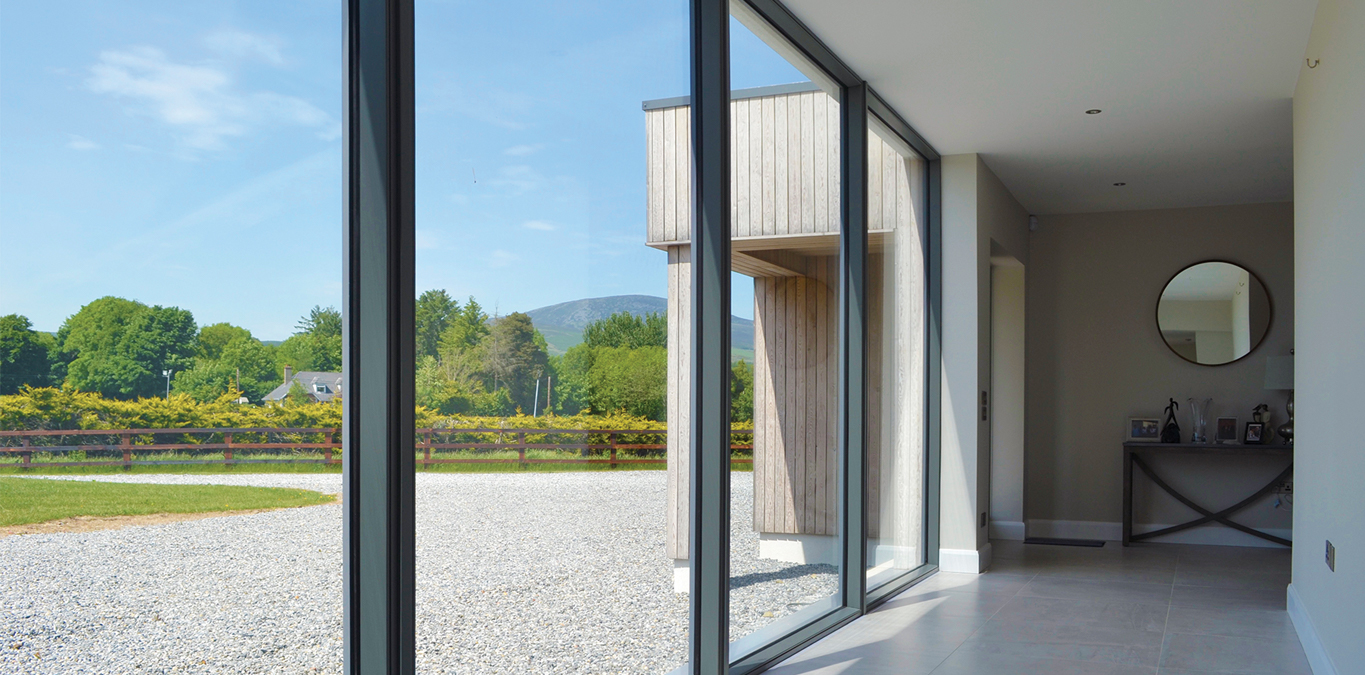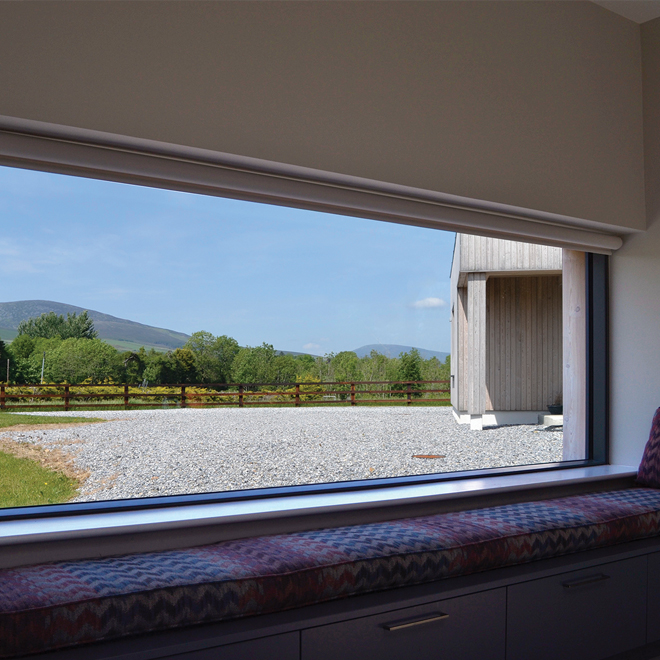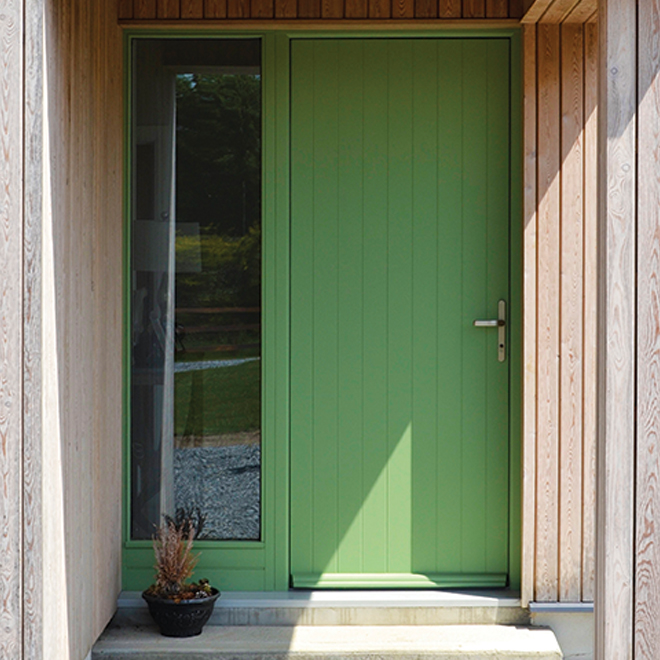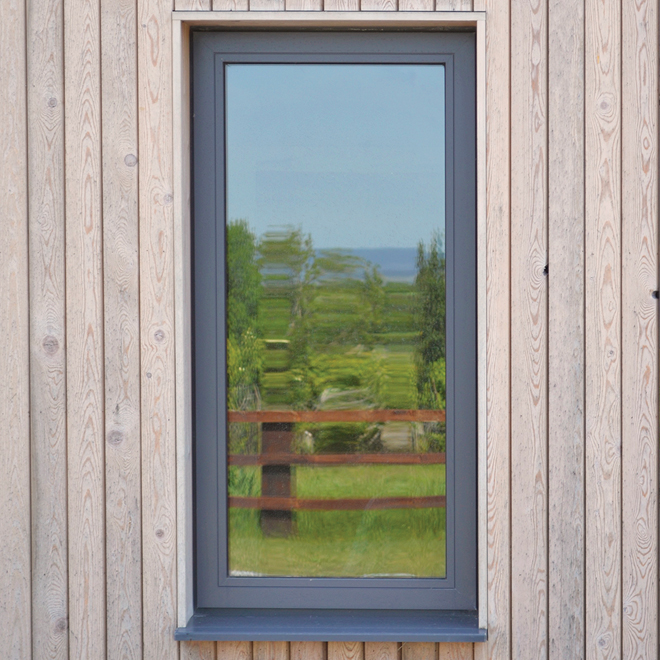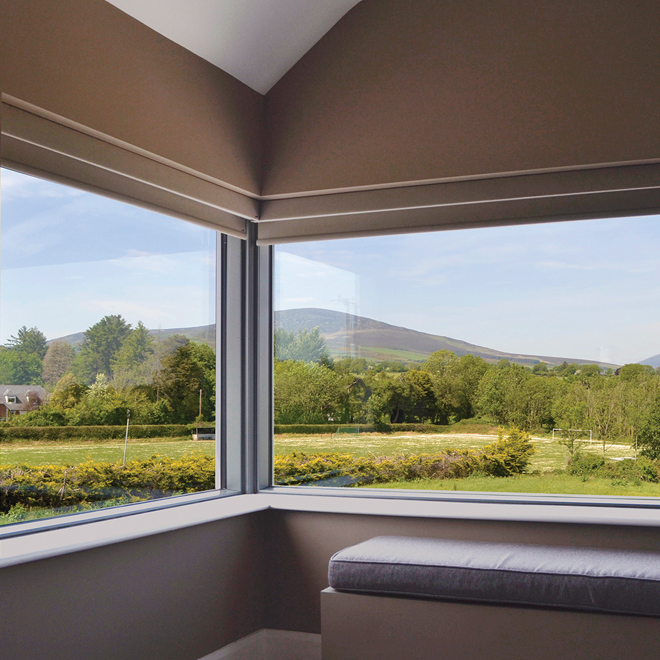 CONTEMPORY ENTRANCE DOORS
Our Ultra Tech door utilises all the best features of scandanavian design adapted to suit our climate. This is a heavy duty door which comes in a range of styles and colours. The engineered timber allows excellent weather performance, energy efficiency, long life and aestethic appeal.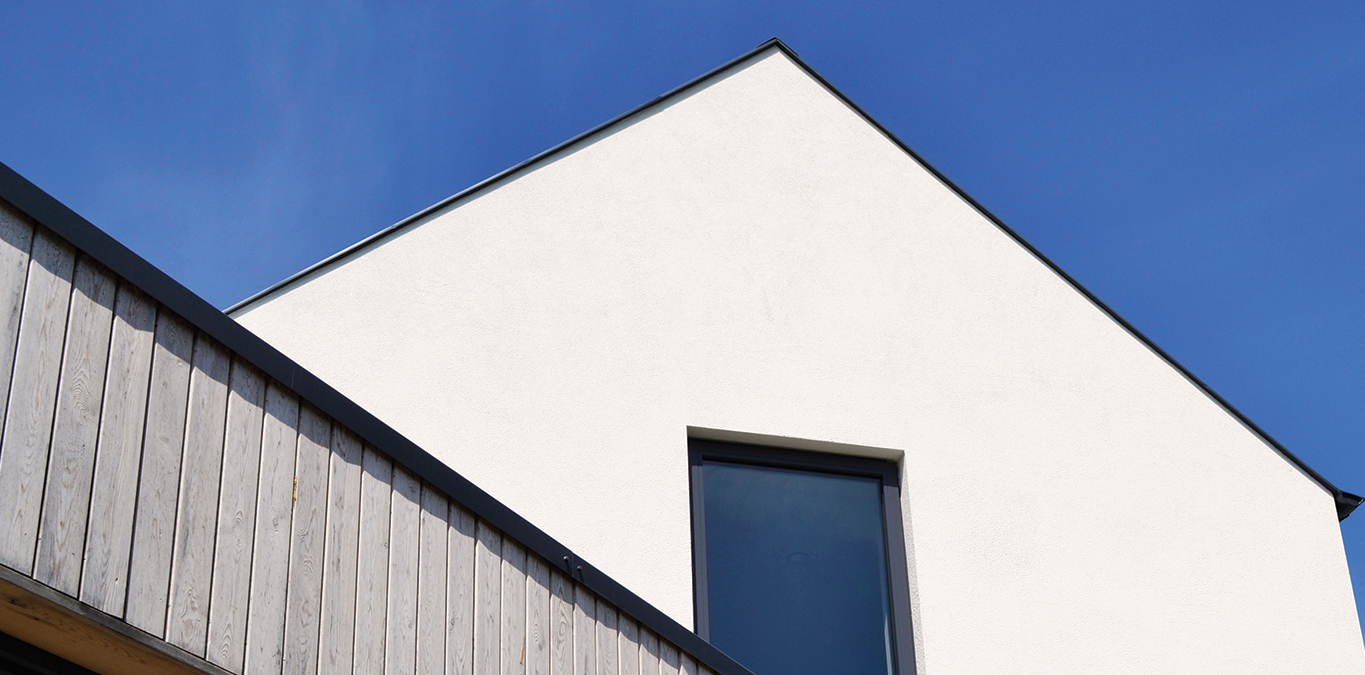 PASSIV ALUCLAD CASEMENT WINDOW
The triple glazed PassiV AluClad window range has been certified as Passive House suitable by the Passive House Institute in Darnstadt in Germany. The double glazed window is suitable for use in energy excellent projects and A rated properties. the window provides the best of both worlds - low mantenance durable aluminium exterior with warm natural finish wooden interior.